AllvertaGlobal – Health authorities in Malaysia conducted an examination of a toddler suspected of being infected with monkeypox. However, the results of the examination showed he was infected with Hand Foot Mouth Disease (HFMD), otherwise known as the Singapore Flu.
Previously, the three-year-old child was suspected of being infected with monkeypox after experiencing a number of symptoms that refer to the disease, such as fever, rash, to blisters.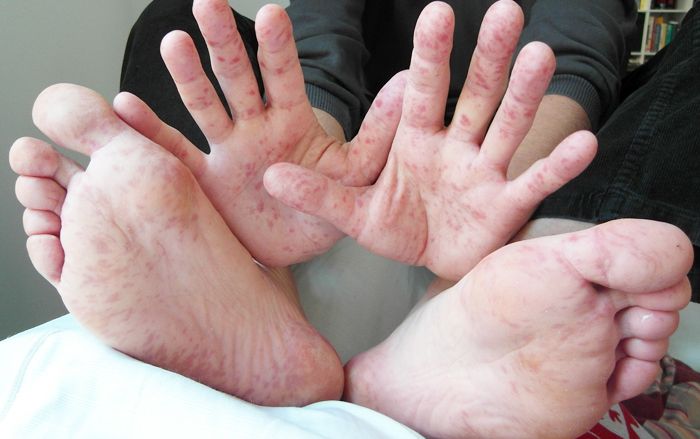 "Statement from the Malaysian Ministry of Health regarding monkeypox disease, a 3-year-old child was brought to Batu 14 Health Clinic, Selangor for examination due to symptoms of fever (May 13) and rash (May 16). This rash became 'blister' (May 19) and started to break (May 21)," said Noor Hisham Abdullah, Malaysia's Director General of Health in a tweet, Thursday (26/5).
Then the child received monitoring from the Kuala Lumpur Hospital after taking two samples which were observed by the Malaysian National Lay Health Center.
From these samples, the National Lay Health Center conducted tests for several types of viruses, including HFMD and monkeypox.
The result, the sample showed that the three-year-old child was infected with the Coxsackie A6 virus, not monkeypox.
"Test decision confirms HFMD positive for Coxsackie A6 Virus & NEGATIVE for Monkeypox and other tested viruses," said Noor Hisham in a follow-up tweet.
Monkeypox is becoming a disease that is being highlighted in various countries because of its alarming spread. Currently, it is recorded that 219 people have been infected by the virus that causes monkeypox, outside of endemic countries.
Europe is a country that is quite dominant in the spread of monkeypox.
Outside Europe, Canada recorded 15 cases and 9 cases in the United States. The total number of cases reported as of Wednesday (25/5) has increased fivefold since the first count on May 20.