AllvertaGlobal – US President Joe Biden announced that he would be going to Texas in the near future to meet the families of the victims of the Texas elementary school shooting. The tragedy that occurred on Tuesday (24/5) killed 19 children and 2 teachers.
"Jill and I are going to Texas in the coming days to meet the family and let them know we feel the pain they are feeling," Biden said as, Wednesday (25/5).
"Hopefully it can provide some support for those who are overcome with shock, grief and trauma."
On this occasion, he said that as a nation, all must be there to provide support to the families of the victims. He also again expressed "sick of" with similar tragedies that often occur in the US.
"We have to ask when to do what needs to be done fundamentally to change the amount of carnage taking place in this country," said Joe Biden.
He made this statement after declaring common sense that gun reform in the United States would not prevent every tragedy.
However, Biden stressed the reforms could still have a significant impact and would not have a negative impact on the second amendment.
"The second amendment is not absolute. When passed, you can't own a cannon. You can't own a certain type of weapon. There's always a limit," Biden said.
Biden later said one simple step Congress could take would be to appoint his nominee Steve Dettelbach to head the Bureau of Alcohol, Tobacco and Firearms.
"The Senate has to confirm him (Steve Dettelbach) for no reason. Send the letter to my desk. Time for action."
Armed crime is happening again in the US. The incident that occurred at Robb Texas Elementary School was the 30th shooting to have occurred at an Uncle Sam State elementary and high school during 2022.
A total of 38 shooting incidents have been recorded at US schools and universities since the start of 2022.
Meanwhile, according to the Gun Violence Archive (GVA) there have been a total of 212 mass shooting incidents in the US from the beginning of this year to Tuesday (24/5).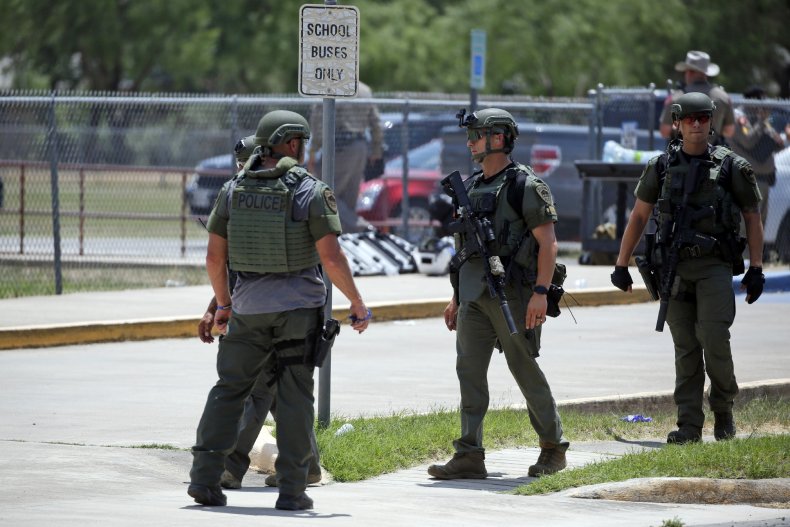 That means more mass shootings have taken place in the US than the number of days in 2022 have passed. Tuesday, May 24, is the 144th day of 2022.
The GVA defines a mass shooting as a shooting incident that injures or kills more than 4 people, not including the perpetrator.
With this fact, Biden hopes that US officials can open their hearts and eyes to support tightening gun laws in the United States of America.